Wales Swimrun Race Report 2019
The hugely successful first edition did not disappoint
Saturday saw an incredible international field take to the Pembrokeshire Coast National Park for the first edition of the Vivobarefoot Wales Swimrun, powered by Yonda Wetsuits. Starting in Freshwater East and finishing in Amroth the course pushed the athletes to their limits with 17 miles of running and 4 miles of stunning, blue water swimming.
Originating in Sweden in 2002 Swimrun has become the go to sport for swimmers, runners and triathletes searching for the ultimate challenge. The Wales Swimrun provided that challenge and more! All athletes gathered on Friday evening for registration at the New Inn in Amroth, the official start of the coast path but the finish line for this exclusive event. They were treated to a talk from World Champion Swim Runner Nicolas Remires and a briefing from Race Director Matthew Evans which proved invaluable to the large number of first-time athletes in attendance.
Following a good night's rest, the field met at 10am at the finish line to take the bus together to the start at Freshwater East. The start line is situated on the breath taking Trewent peninsula with views of the course laid out on one side and the famous Stackpole estate on the other. The event is very unique in the fact that it is branded "beat the tide." Running in pairs the teams must reach the final bay before the buoy hits the sand. If the buoy is still afloat, they swim the final leg and receive an exclusive "I beat The Tide" shirt to accompany their hand-crafted medal.
With the weather and a light breeze on their side over 70% of the field managed to beat the tide on and extremely tough course which visits the coastal villages of Freshwater East, Manorbier, Lydstep, Tenby, Saundersfoot and Wisemans Bridge.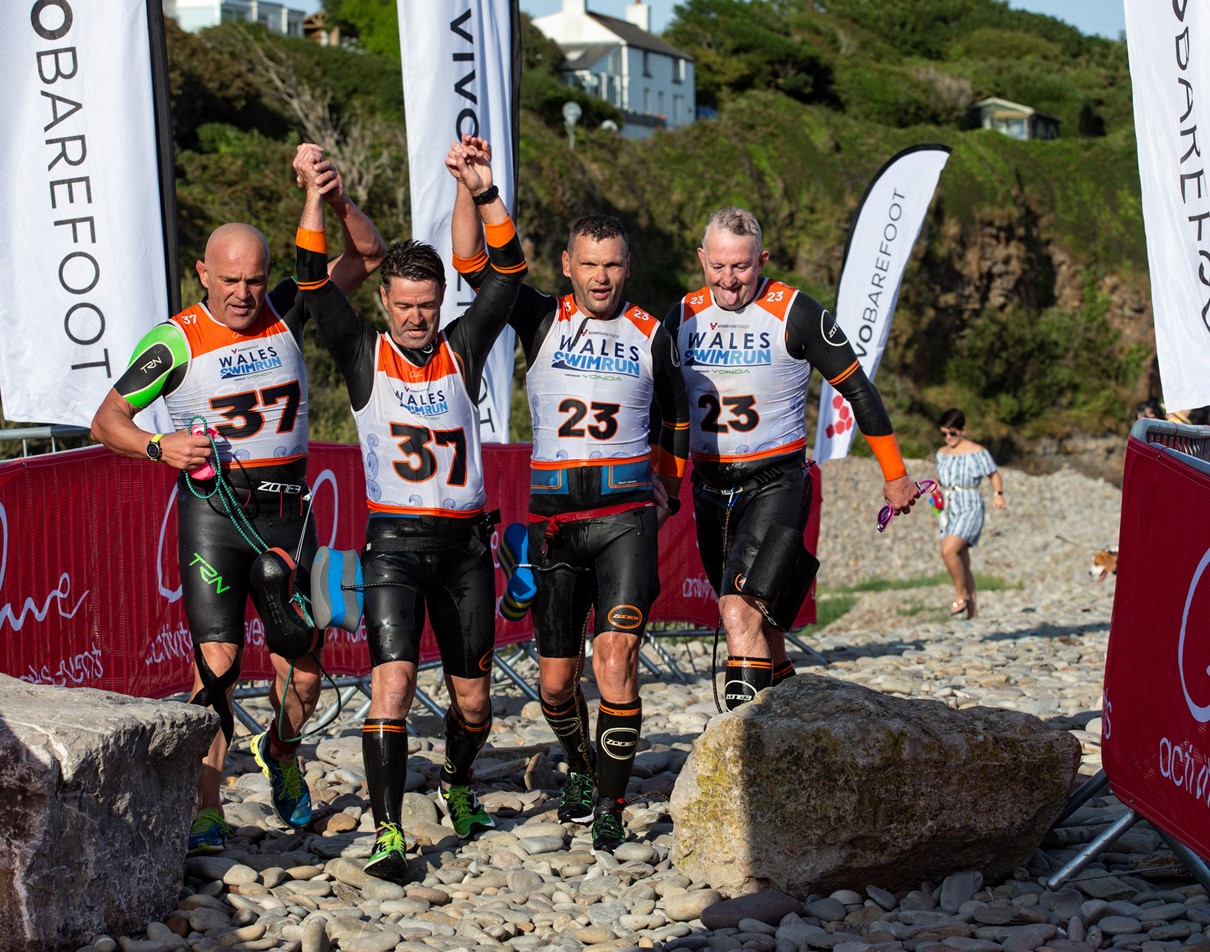 Another USP for the event is the Swimrun Bell. Positioned on the finish line gantry all athletes ring themselves out on the bell on completion of their race, much to the delight of the huge crowds that had gathered to welcome home the teams.
The male category was won by the French duo of Nicolas Remires and Alexis Charrier with a blistering time of 4:46:41 and representing Team Envol. The ladies title went to the Irish pairing of Sarah Whelan and Denise Compton with the husband and wife duo of Martin and Julia Andersen taking the mixed category. On completion of the race all athletes gathered for the presentation where the 1st/2nd/3rd teams were podiumed and the "beat the tide" pairs where presented their shirts one by one. A memorable occasion for everyone involved.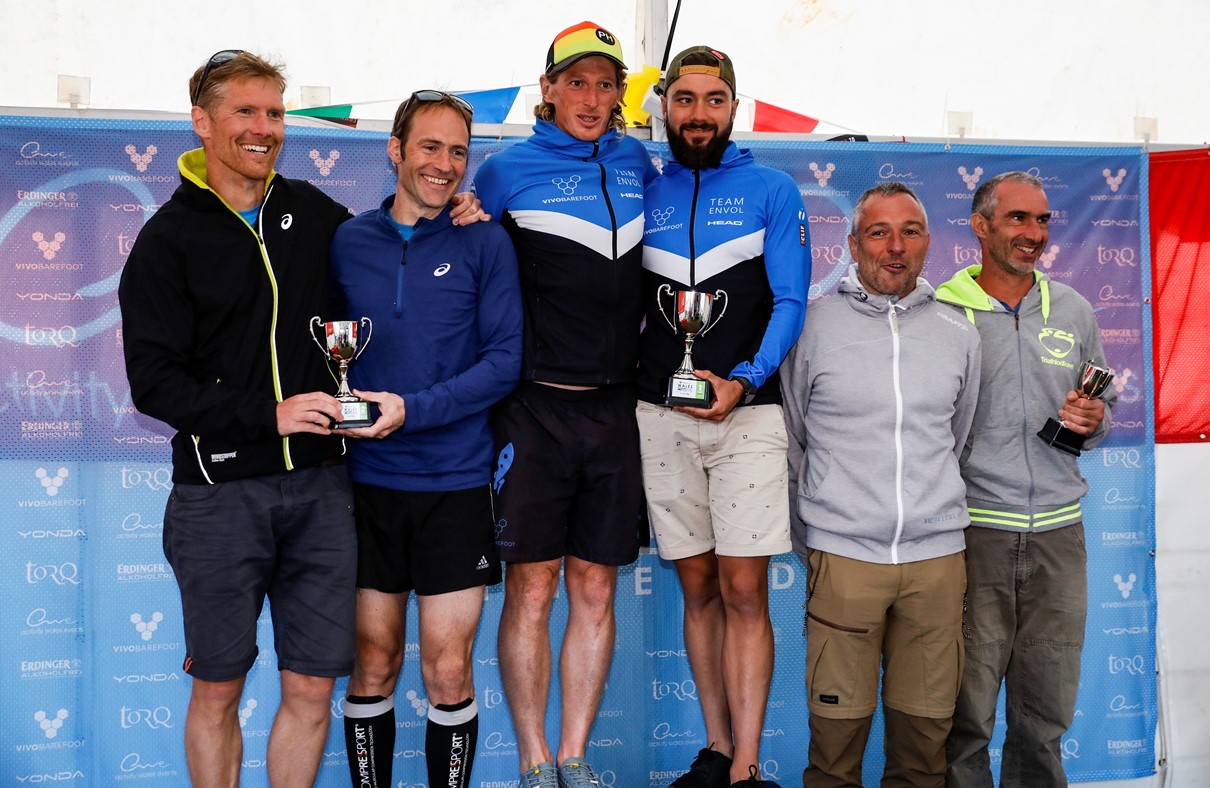 Attracting an international field from Australia to Denmark and with 8 countries represented, it certainly highlights the draw of both the Pembrokeshire Coast coupled with this type of event. This really is sports tourism at its finest with athletes and their families visiting the county for 3-5 days.
The inclusive nature of Swimrun, where athletes eat, travel and race together adds to the un-rivalled experience each individual takes away. With this type of event gaining new fans year on year preparations are already in place to build on this year's success in 2020. #thewalesswimrun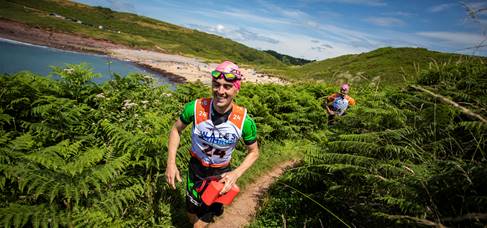 31/07/2021
The Wales Swimrun
FROM £175