Worms Head 10K Profile
Why should I take part?
Set on the world-renowned Gower Peninsula, 10k races don't get better than this. Encompassing the award-winning Rhossili Beach (top 10 beaches in the world 2018) and iconic Worms Head, the course is an interesting mix of path, trail and cross country running.
A gentle start takes you out towards the Worm (on hard standing) and the quaint Rhossili lifeboat station before returning through the finish line and past the Worms Head pub (great for a pre-event coffee or well-earned post-race glass of wine or local beer).
Here's where things get interesting as you head out on to the bottom of the Rhossili downs with the stunning beach and shipwreck to your left and towering downs to your right. Enjoy the view at this stage because remember that's where your heading……...up into the clouds.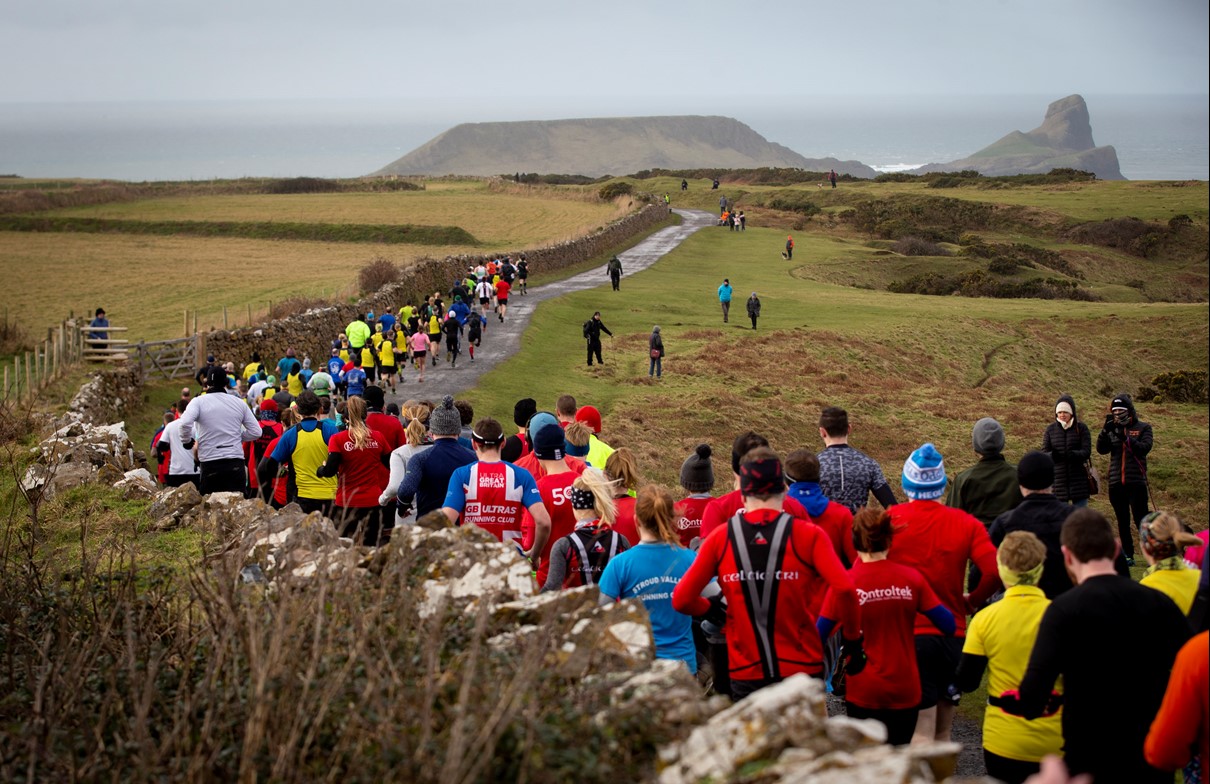 At the 5km mark is where this race enters a world of its own. This is where all the training kicks in as its time to conquer the downs. A 100-metre winding climb which can be crawled, walked or jogged but certainly not run. Take it all in, enjoy the climb, appreciate the view and remember the hard work is done, it's all downhill from here!
The route back to the finish line meanders through the old, World War communications post with 360* panoramic views of Swansea to the North and East and Carmarthen Bay and the River Severn to the West and South.
Getting off the downs can be tricky so please take care when attempting the declines. A bottom slide can often be the best option! Once off the downs you're homeward bound. A quick dash back to the Worm and you're into the finish line to be greeted by the admiring crowds and electric atmosphere.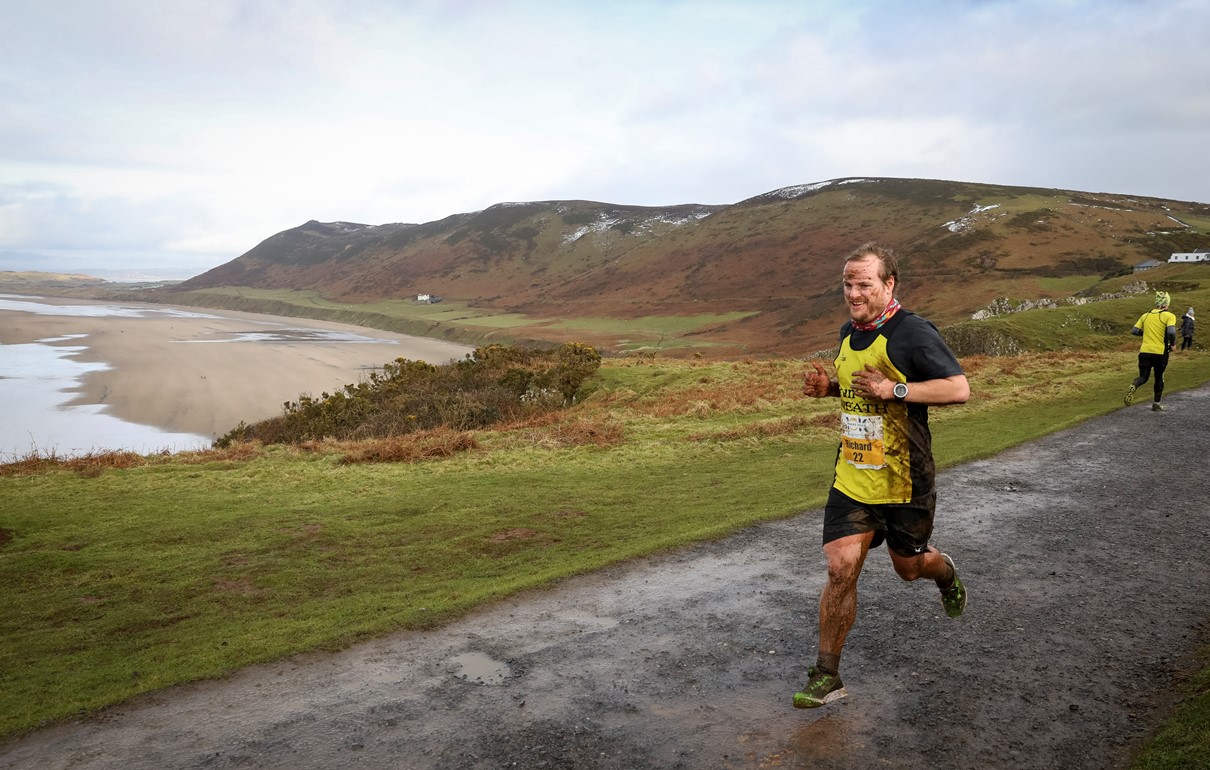 Some areas of the course are a little muddy...so be prepared!
Race Director Tips:
Wear old clothes not your Christmas gifts, you're going to get muddy.
If you have trail shoes then wear them, they will be your best friends.
Take it easy attempting the climb and decent of the downs. Slow and easy wins the race. No-one really attempts to run these sections.
Bring a friend. This is a really social event and it's great to have some company to appreciate the views and have a few laughs with.
Whether elite or complete beginner the course suits all levels of abilities and experience.
Say thanks to our amazing marshals. They are volunteers and are giving up their time to ensure your safety. They have probably walked 5-10km to get to their post!
Finally, enjoy every second! This event is less about the time and more about the epic experience.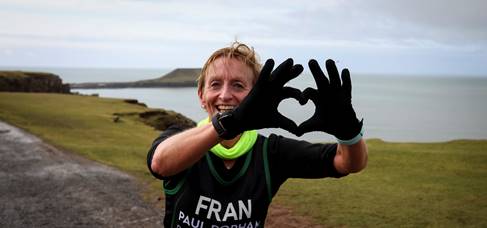 06/02/2021
The Worms Head 10K
FROM £25