Juices and Smoothies.. Are they good for us?
There are many benefits to starting your day with detoxifying green drinks. Some include clearer skin, deeper sleep, less stress, increased energy, better digestion, and improved circulation.
This is because you're putting cleansing greens into your body that are easy on the digestive system. The easier your food is to digest, the more energy your body can use towards getting harmful toxins out of your body because it isn't using that energy for digestion.
That means your body will have time to fight the cause of your blemished skin, and the toxins causing it will be flushed out. These detoxifying green drinks are so delicious that you will certainly enjoy doing your body a favour!
Some may not taste the best. But who cares if they are good for you? Just get it down! I also add in a scoop of protein powder into mine because as I've mentioned previously if you have protein complex carbohydrates with every meal, the body can utilise it better.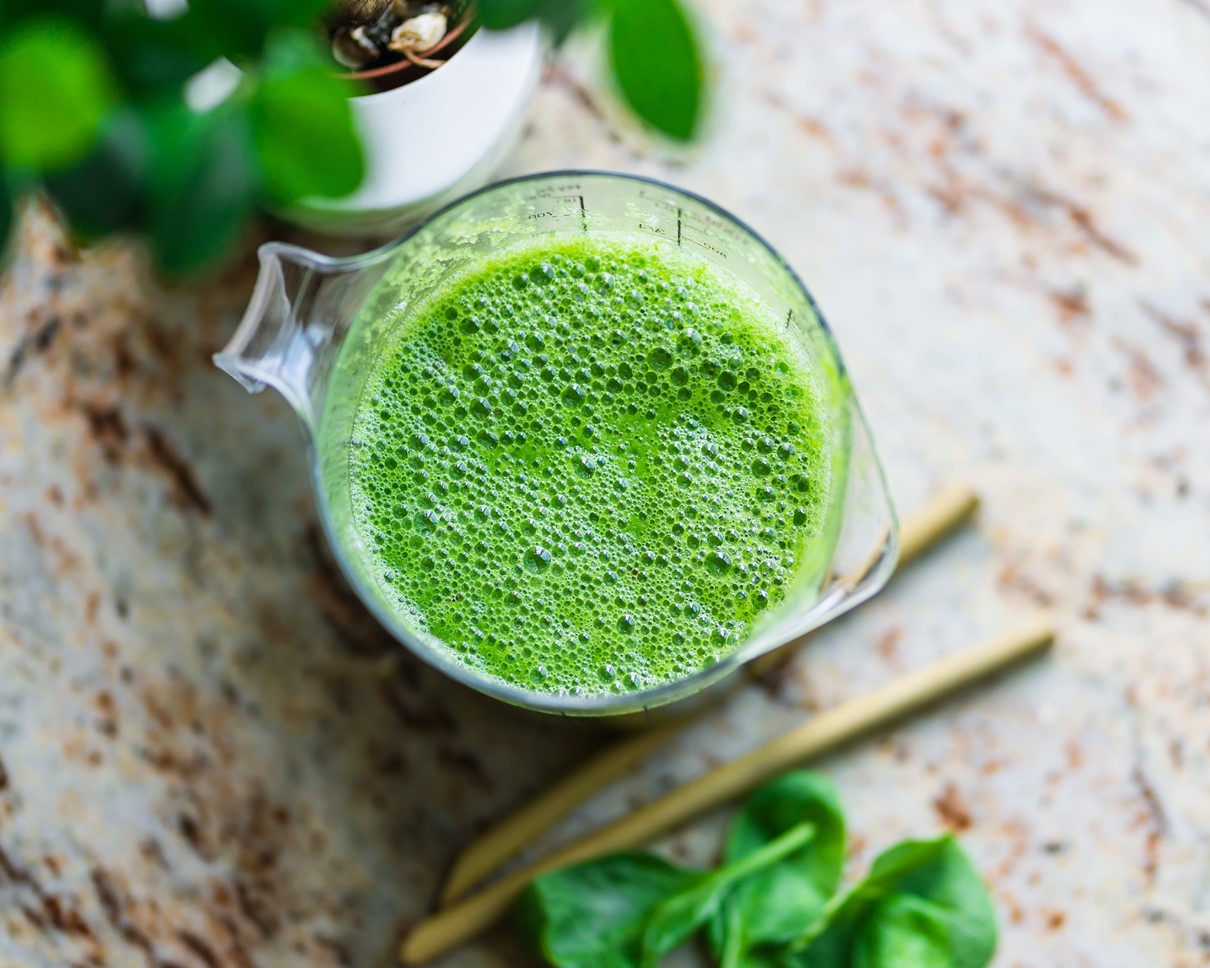 So here are some examples of simple ones for you to try:
This smoothie is the strongest detoxifying of all green drinks. If you aren't used to detox drinks at all, I probably wouldn't start with this one. Mint is a powerful blood detoxifier and reduces bloating. Lemon detoxes the blood as well, but it also flushes toxins from the liver and kidneys and aids in digestion. The taste of refreshing mint pairs nicely with the lemon in this smoothie, creating a light and delicious green-coloured drink.
Ingredients:
3 cups of water
Juice of 1 lemon
1-inch piece of ginger
4-inch piece of cucumber
¼ cup mint
1-2 handfuls ice
1 scoop of protein powder if you like.
Directions: Combine all of the ingredients in a blender and blend until smooth.
My personal favourite smoothie is the Mango Smoothie Surprise. Here's how you make it…
Mango Smoothie Surprise (Serves 1)
Ingredients:
¼ c mango cubes
¼ c mashed ripe avocado (MUFA)
½ c mango juice
¼ c fat-free vanilla yoghurt
1 tbsp freshly squeezed lime juice
1 tbsp sugar
6 ice cubes
1 scoop of protein powder
Directions:  Combine all ingredients in a blender and process until smooth. Pour into a tall glass. Garnish with sliced mango or strawberry, if desired, and serve.
Nutrition (per serving)
298 Calories
5g Protein
55g Carbohydrates
5g Fiber
47g Sugar
9g Fat
1.5g Saturated fat
54mg Sodium
For more information on healthy eating and exercise plans contact me at nonevans.com