3-year partnership extension with host WICC for Saundersfoot Triathlon
Activity Wales Events, Wales' leading multiport event company, have signed an exciting contract extension with WICC to continue as host to the popular Saundersfoot Triathlon for a further 3 years.
Phase 2 of the Wales International Coastal Centre multi-million-pound development at Saundersfoot Harbour, has been continuing at a rapid pace over the past 12 months with it nearing completion. As part of the development, attracting world class events to their unrivalled facilities has been a key focus for the team and the growing success of the Saundersfoot Triathlon has been acknowledge with this new deal.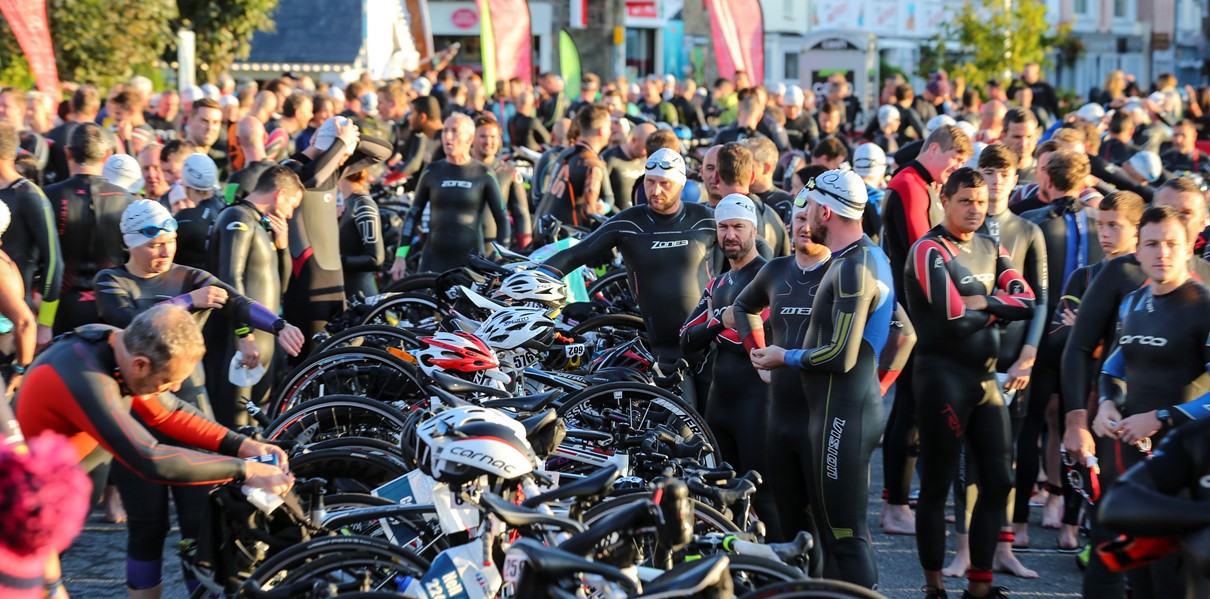 Michael Davies, CEO of the WICC had the following to say on the announcement, "I am thrilled to be able to confirm that we will be hosting Activity Wales and the Saundersfoot Triathlon here at the Wales International Coastal Centre in Saundersfoot Harbour for the next 3 years. The development of the harbour is part of a scheme that has been part-funded by European Funding, Welsh Government and the Coastal Communities Fund. We look forward to hosting other world-class sporting events in the near future"
Matthew Evans, CEO at Activity Wales was equally as positive saying "We are delighted to announce a 3-year extension with WICC. To be a part of the major investment and changes in and around the harbour development is a strong testament to the event itself and the vision of the WICC to bring world class sporting and cultural dates to the area. Saundersfoot Triathlon is viewed by both athletes and travelling supporters as one of the "must do" races in the multisport calendar and we look forward to working closely with the WICC team to continue to improve and evolve this popular event."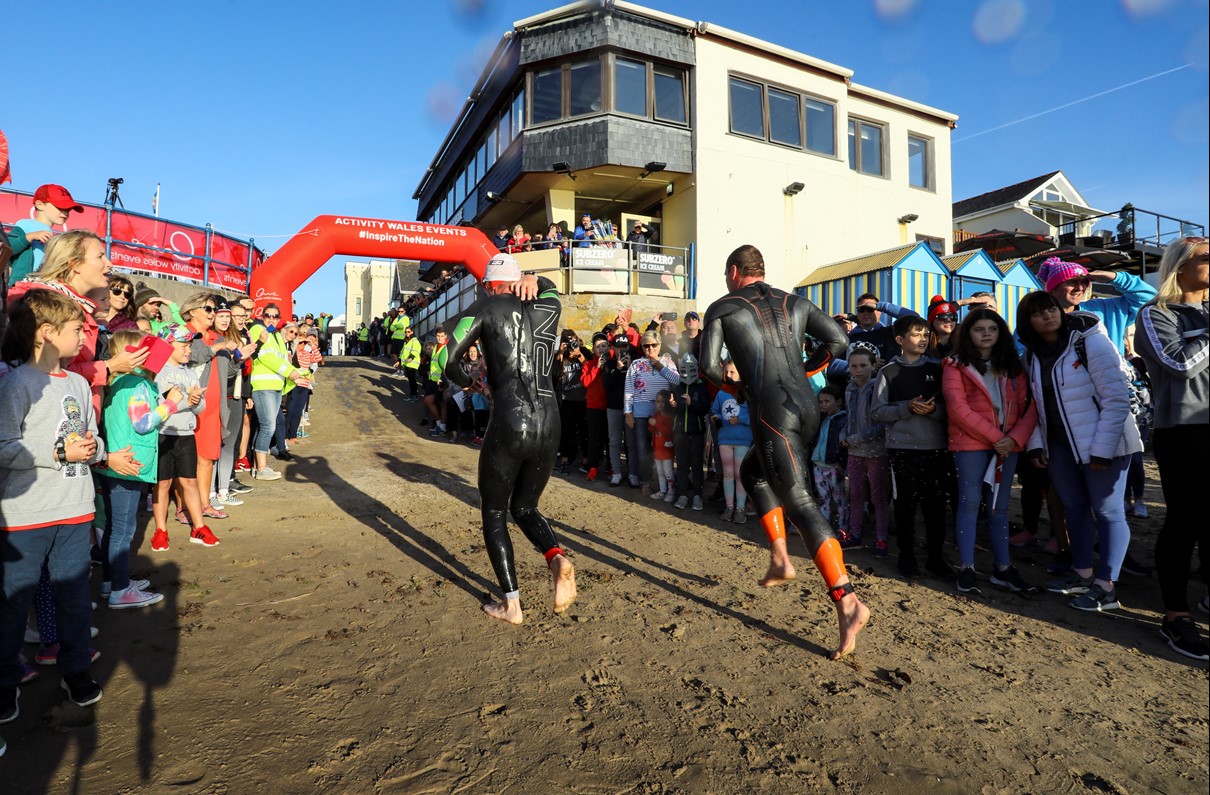 Saundersfoot Triathlon has been growing in popularity over the past 5 years and is now recognised as one of the best Sprint Distance events on the triathlon calendar. Attracting over 1,000 athletes and thousands of spectators, Saundersfoot Harbour
and picturesque village offers a stunning backdrop to this unique event. Ideal for beginners, but also a firm favourite amongst seasoned age groupers, the Saundersfoot Triathlon is a must for any multi-sport athlete searching for a memorable experience set in the award winning Pembrokeshire National Park.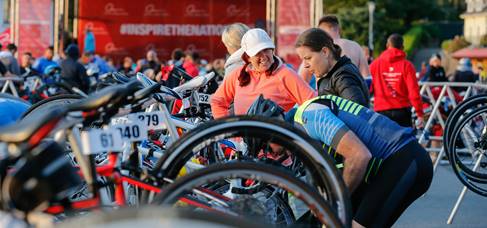 11/09/2021
Saundersfoot Triathlon
FROM £45