Saundersfoot Triathlon Profile
Saundersfoot, Pembrokeshire
Sprint: 750m Swim / 20k Bike / 5k Run
FROM £45
Why should I take part?
Saundersfoot Triathlon is an ideal event for beginners and experienced athletes.  With Ironman Wales the following day, we offer athletes a chance to take home their very own medal and support there team members/fsamily or friends competing in the Ironman Wales the following day.  The route is a quick swim, followed by a supportive 2 lap bike, finishing with a flat run through the tunnels to Wisemans Bridge and back.  Suitable for 14 year and overm you can make a family affair out of the weekend.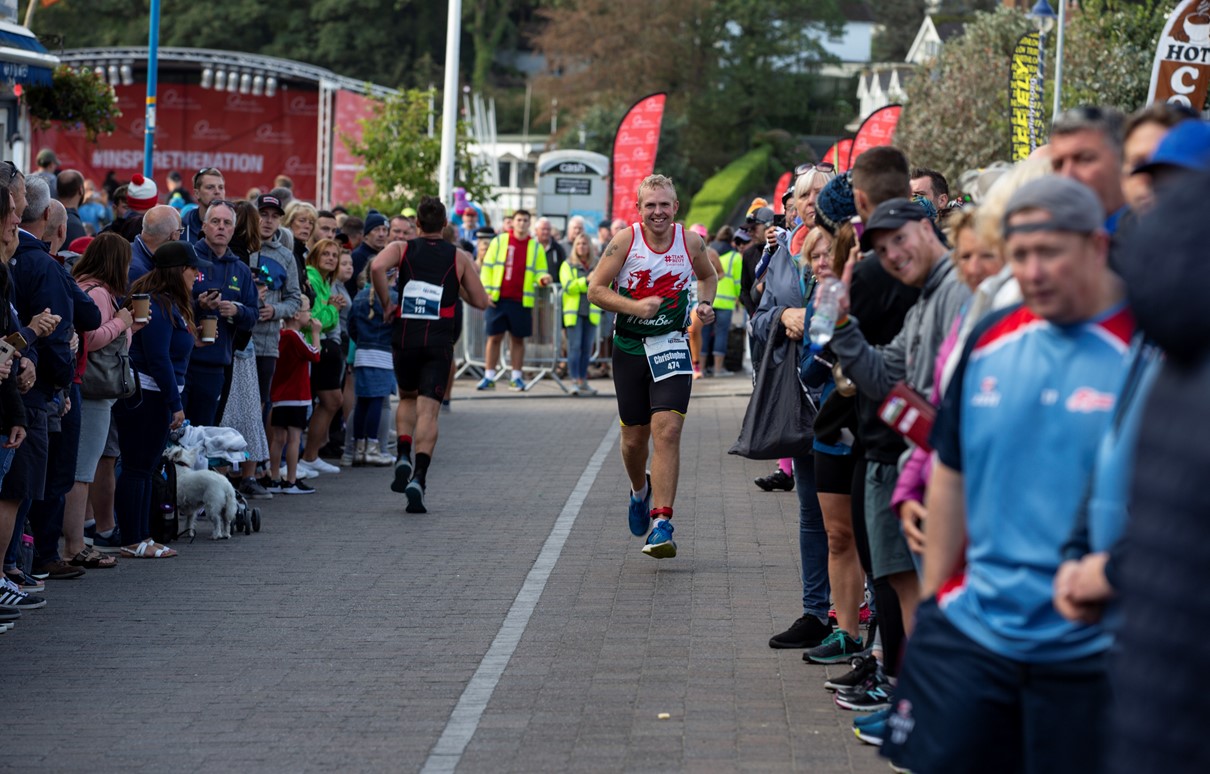 What our athletes had to say
Sarah John wrote: 
This was my first attempt at a triathlon, so was very nervous. However I needn't have been, Activity Wales are great at organising events in a way that caters for all. The regular triathletes were all in their zone while the newbies - and there were a few of us - were all made to feel welcome. The briefing before the event was clear and helpful. My main worry was how to get in a out of transition. But all was explained clearly. The lady who was on bike racking was lovely and didn't make me a feel a total numpty when I went to rack without my helmet on! The marshals were fab, stood in proper Pembrokeshire weather - wet! They smiled every time I saw them. As for the finish line and bling - well - safe to say I wasn't disappointed, I'm so glad I took the plunge into triathlon and I will be back again next year! Thank you all to all involved in putting on such a great event!
James Perrett wrote: 
Fantastic morning at Saundersfoot! Really well organised and very easy to register! On the day it was very easy to park and find my way to transition with everything clearly marked! The swim itself was very tricky with quite a compact start which may put off a first timer but still an incredible setting for it! The bike ride starts off immediately with a hill and is a challenging 20k but a good mixture of terrain makes it a lot of fun before finishing with a stunning flat run across the coast. Loved every second!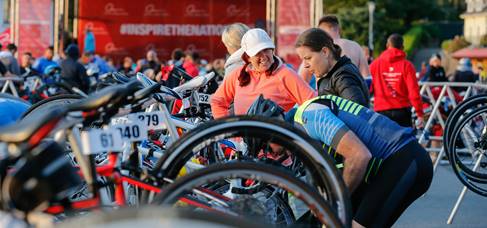 11/09/2021
Saundersfoot Triathlon
FROM £45