5 tips for the Mumbles Duathlon
Our guide to getting the best out of the Mumbles Duathlon
There are a few tweaks you can make to ensure that you run faster than ever during it. The amazing thing about these tips is that they can make you faster without you having to be any fitter than you already are.
Always think ahead
Once you start racing, only think about your race. Many people think about those behind them, but looking back can ruin your running form and give hope to those behind you. Whether you're in first place or last, looking back or thinking of those behind you serves zero purpose. You could think of the people ahead as those who you need to eat up, and even if you are slipping behind, always think ahead.
Do not start too hard
With everyone lined up at the starting line, many duathletes see this as an opportunity to lead, even if it's just for a second. The result of this is that they often spend the rest of the time paying for it and end up slower overall. The start can bring back memories of a school race over again and the nerves can get the better of you. The best tactic is to start calmly. Measure your effort in order to finish and leave the glory hunters to fade later on in the race.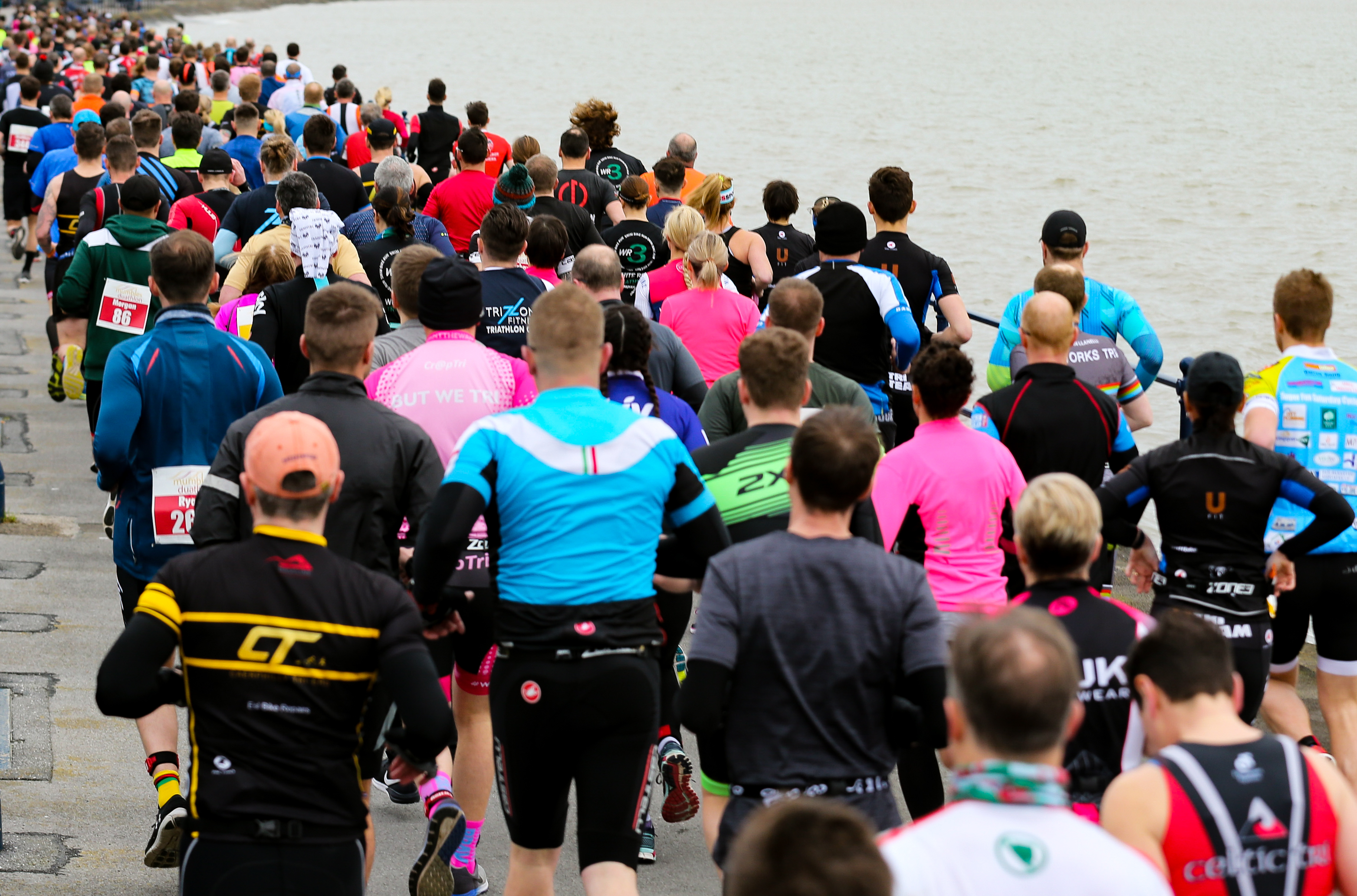 Repeatedly practice your transitions
Set up a little transition area and mark out an entry and exit. Ensure you are warmed up. Repeat running in, changing shoes, putting on your helmet and running out to mount your bike. Ensure that you are timing yourself or have someone to time you so you can see your progress. Think about what went well and what was not so good. Aim to get quicker and quicker each time.
Run, then bike
The amount of people who don't think to go for a run before cycling is massive! Go for a short sharp run before and after your cycling session. This should be a regular part of training. It's important to do this to give your body the feeling you'll encounter during your duathlon. It's all about ensuing your body isn't caught out when the big day arrives. This will ensure your race is much more efficient.
Have fun!
Mumbles, Swansea and the surrounding Gower provide beautiful views. Activity wales has planned a route which puts loads of breath-taking views into the route. They provide a great means to train during the winter months. Look at it this way; it's better than sitting around on the sofa watching Netflix!
This article was written by Elliott White who is on the Foundation Degree: Events Management course at Gower College Swansea. You can read about our higher education courses here: https://bit.ly/2kwx2If
27/03/2021
Mumbles Duathlon
FROM £49.95