VIRTUAL EVENT SERIES 2020
Support the opening of local pools!
1st - 30th September
Missing the buzz of sporting events this year? Same here! Although we can't deliver the event experience you know and love for 2020 it doesn't mean we can't put on a bit of competition for you!
With the recent opening of local pools and leisure centres we feel it's the perfect time to get you back into the world of triathlon! Support your local pools, don the budgie smugglers and get the next best thing to race day…
INTRODUCING THE ACTIVITY WALES EVENTS 2020 VIRTUAL EVENT SERIES
With 4 distances available, take your training up a level and complete one or maybe all the virtual events this year to receive your well-deserved finishers medal! Race at your pace and complete your three disciplines when and where they work around you!
For beginners, ease into the world of triathlon by completing your first event without the added pressure of race day nerves! (Although we always see these as a good thing!) Experienced triathletes and pros this is the perfect chance to challenge yourself by completing the series. We have distances for all!
Mumbles Duathlon
Virtual Event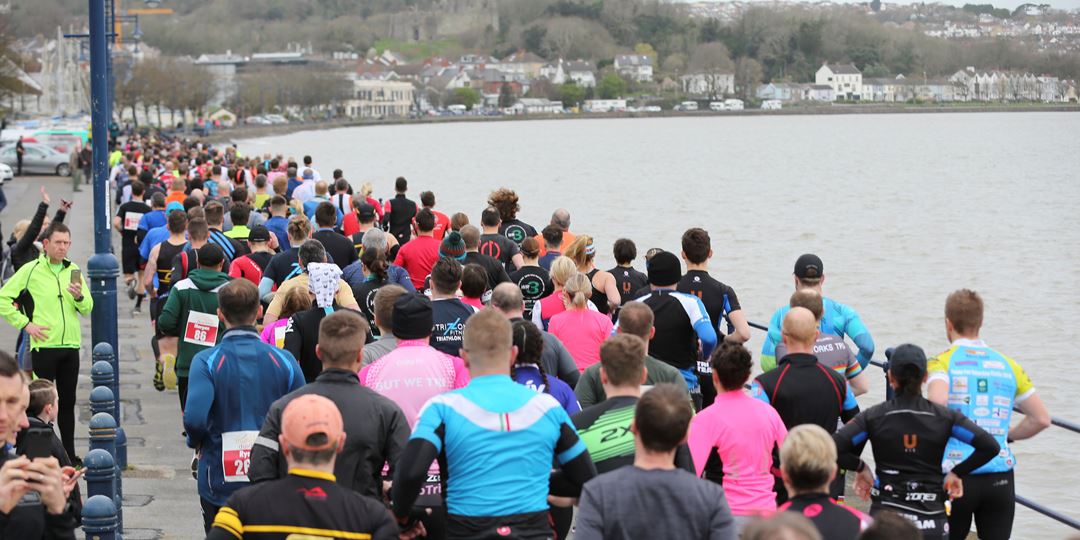 Enter

£10
Fishguard Sprint Tri
Virtual Event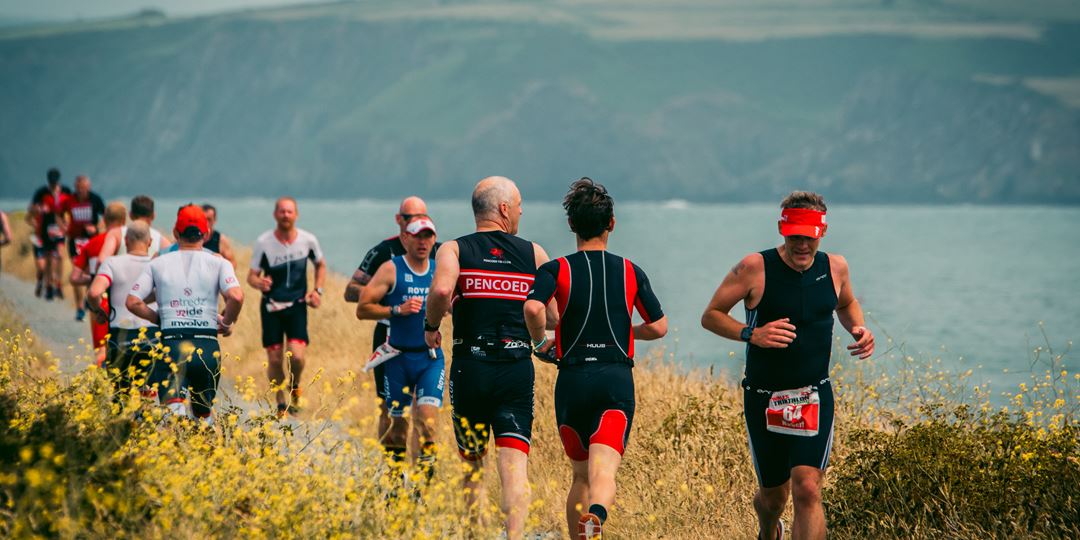 Enter

£10
Swansea Olympic Tri
Virtual Event
Enter

£10
The Wales Triathlon
Virtual Event
Enter

£10
ENTER ALL 4 AND GET 1 ENTRY FREE
(Please use the link below and the discount will be applied at checkout)
Enter

£30
The main aim for our virtual events is for you to have fun! The events can be completed wherever and whenever! Whether you want to get out at the crack of dawn or Tri at sunset you're in control of this one!
However, after being locked down for what feels like an eternity, now that your local pools and leisure centres are opening, we encourage you to make full use of the facilities available. After all it is not only a change of scenery, but you can leave the wetsuit at home and don't have the worry of dynamic water conditions, getting tumbled by a wave or swallowing a gulp of salty water! As for the rest, use indoors or outdoors, your treadmill or the open road the opportunities are endless. What's more this can be done anywhere in the world!
As far as rules go, there aren't many! This is your freedom to do it your way (just this once ):
The virtual event must take place between 1st September & 30th September 2020. You can sign up at any time but only activity during the period of the event will count.
Your results will need to be proof of 3 disciplines and relevant distances completed.
Results not submitted by Midnight on 30th September will not be verified and will not count towards the event.
We and your fellow participants are counting on your integrity and honesty when timing each leg and submitting your results.
Once we have verified your results, and only if all the above conditions are met, we will post your finishers medal out to you within 10 working days of the event end date.
Use social media – Post your pictures and progress on Instagram and Facebook and tag @activitywalesevents
Learn how to submit your results